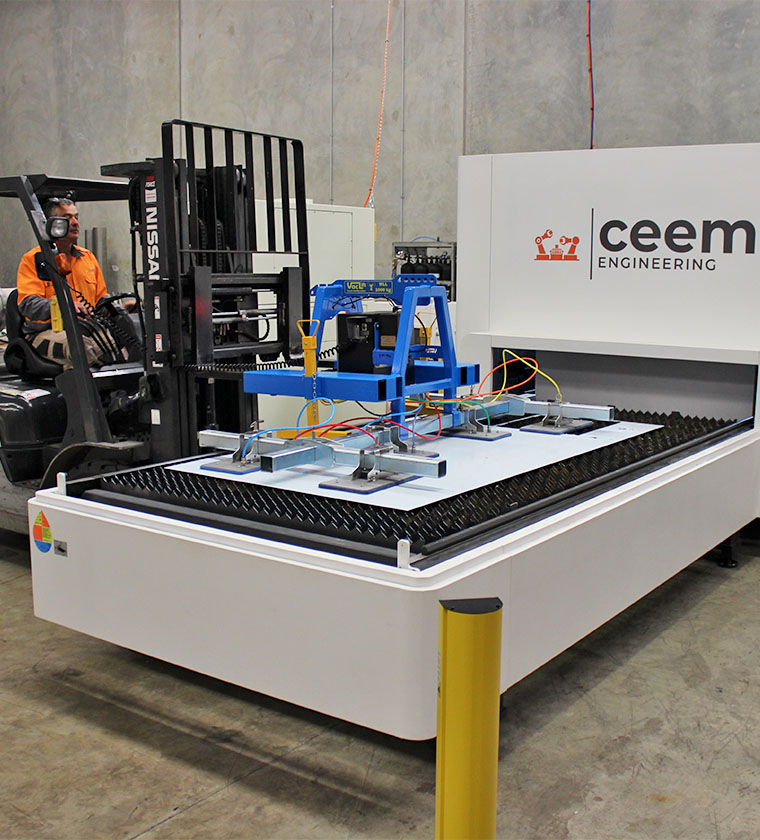 At Ceem Engineering, we create custom solutions for a variety of industries using state-of-the art technology.
Our experience, ability, and dedication to quality makes us the leaders in engineering for the Toowoomba Region.
Our latest Laser Cutting machine allows us to customise the grades, alloys, and thicknesses of your cuts - resulting in a stable, reliable and highly-accurate product.
With quality results, fast turnaround time, and competitive pricing, we can ensure that all of your local laser cutting requirements are met.
Learn more about Ceem's Laser Cutting
Our on-site engineers design, draft, engineer, manufacture, and install various industrial machinery components.
This results in greater efficiency, safer production and, therefore, profitability. We design adaptable, completely customisable machinery components in-house from durable, cost-effective materials.
We can design and install new components or retrofit parts to modify existing machinery.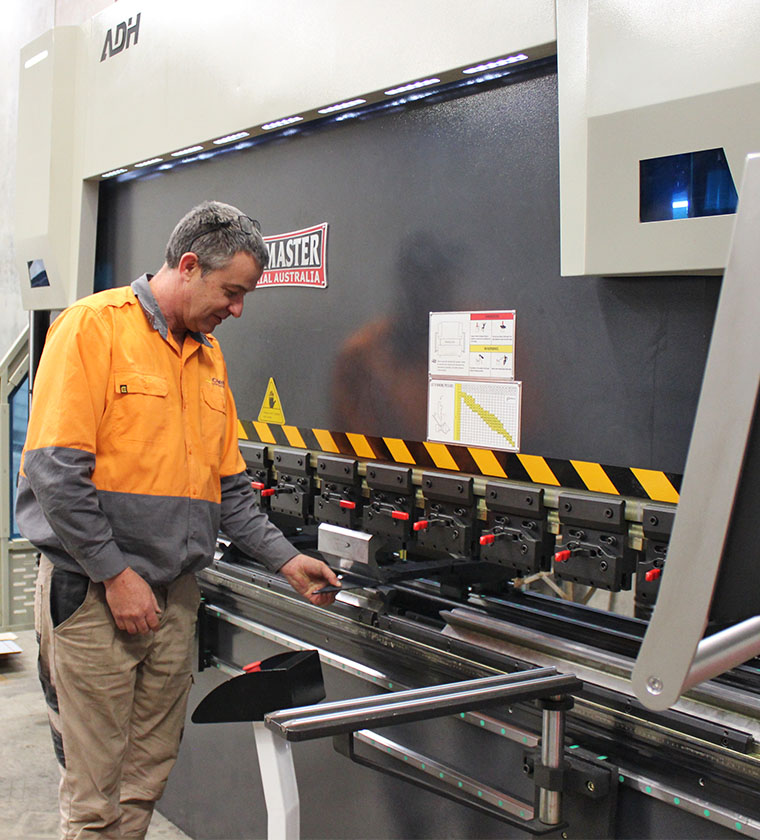 Since entering the market in 2007, we have worked with a wide range of industries, including:
agricultural
automotive
industrial
construction
pharmaceutical
food production
With our state-of-the-art technology, 3D scanning capabilities, and the latest Laser Cutting, Press Brake, and CNC Milling machinery, we can ensure that you get the best result every time.
Reach out to our team to discuss your next project.
Our Work
Review our previous work to see our success stories and how we can improve your business.